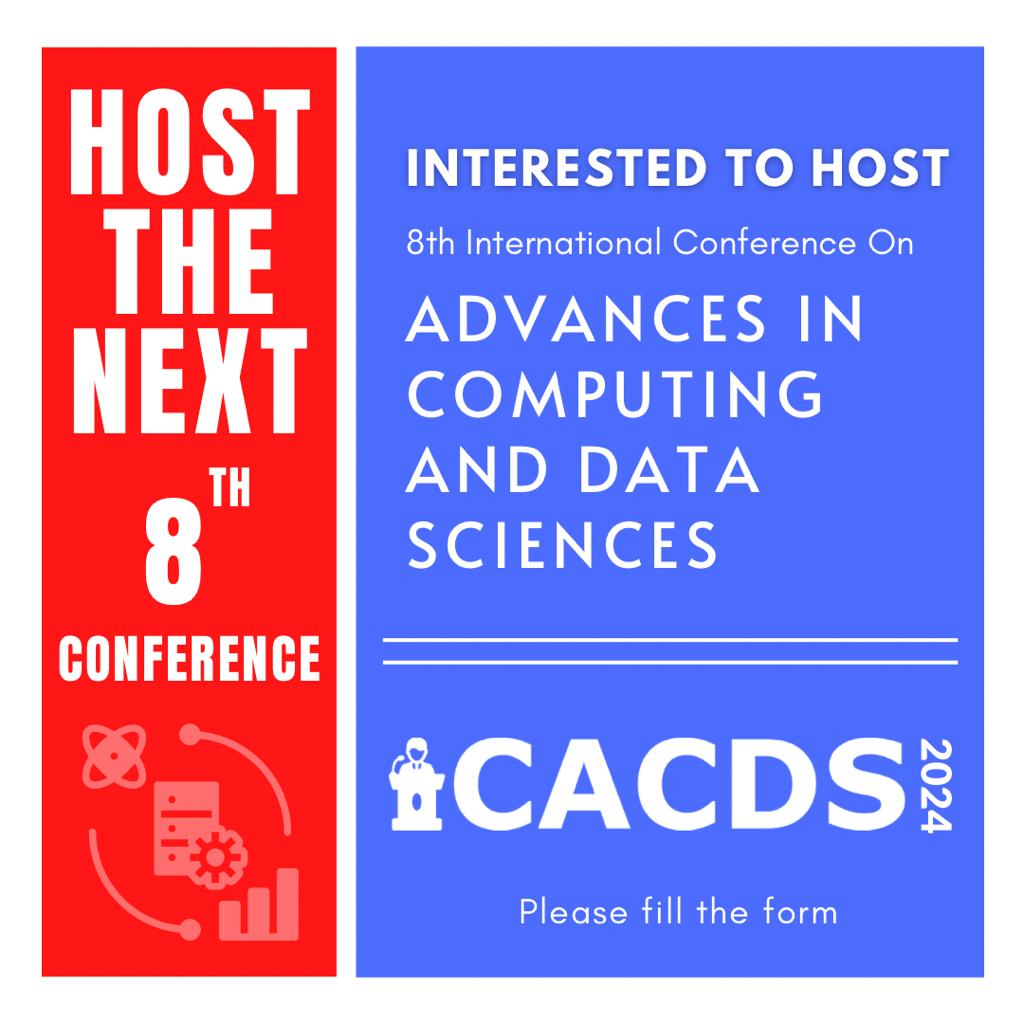 Hosting 8th ICACDS 2024
Hosting the International Conference on Advances in Computing and Data Sciences (ICACDS) annual conference on your campus is a fantastic way to showcase your institution to a global audience. The International ICACDS Conference typically takes place in April over two days. In more recent years, university and college hosts have accommodated guests for pre-conference and post-conference activities.

University of Malta, located in Masida, Malta, was the host of the 2020 Conference. 2021 was a record-setting year with over 750+ submissions from nearly 100 countries. The 2016, 2018 and 2019 Conferences were organized at different locations of India. GPCET, Kurnool was the host of the 2022 Conference, bringing over 350+ people back together. A virtual conference was held simultaneously for more than 150 people across the globe. Brainware University will host the 2023 Conference.

International ICACDS annually invites interested universities and colleges to submit a comprehensive proposal to host a future annual conference.